Chia Seed Chocolate Peanut Butter Pudding
Chocolate Peanut Butter Chia Pudding
{makes 4 servings}
1 cup milk (You can substitute coconut, almond or whatever you desire.)
1 tbsp cocoa powder
2 tbsp peanut butter
2 tbsp maple syrup
_____
Mix all of your ingredients in a bowl.  I find a whisk works best to blend the peanut butter in.  Refrigerate, stirring every few minutes, until desired consistency…up to 20 minutes. It is a lot like Tapioca Pudding with a little bit of crunch!  I found this recipe (but doubles it for my family) from Amy at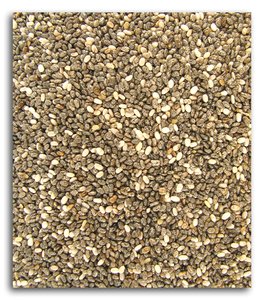 Now why Chia Seeds you may be asking.  Well, I have 3 kids who have food allergies, 2 of my 4 kids have a severe chronic illness that causes stomach issues and we strive to eat as healthy as possible and to keep eliminating processed food from our diet.  I noticed my girls (who battle nausea) were making Tapioca Pudding each night for a snack.  Hmmm….not so bad, but I bet we can do better.  And so my love affair with Chia began.
~the are jammed packed with protein and minerals and healthy fats and fiber
~they provide more plant based Omega 3's than any other food, even FLAX
~5 times the calcium of milk, plus boran which is a trace mineral that helps transfer calcium to bones
~8 times the omega 3's found in salmon
~3 times more iron than spinach
~2 times the amount of potassium than bananas
~more antioxidants than found in blueberries
~they have 5 GRAMS of fiber PER TABLESPOON!
~the are a complete source of protein, providing all the essential amino acids
~can be stored for years without deterioration of flavor or color
~they are flavorless and dissolve in juice, soups, stews, shakes etc..
 ~they are low calorie way to get super FULL!
My kids all love this pudding and make it themselves for a healthy, yet sweet tooth remedying treat!  I dare you to try it!  I now add it to smoothies, juice, and am going to make a Chia Seed Breakfast Overnight "Oats."
Chia Seeds are NOT Just for Pets Anymore!
~Kerry~